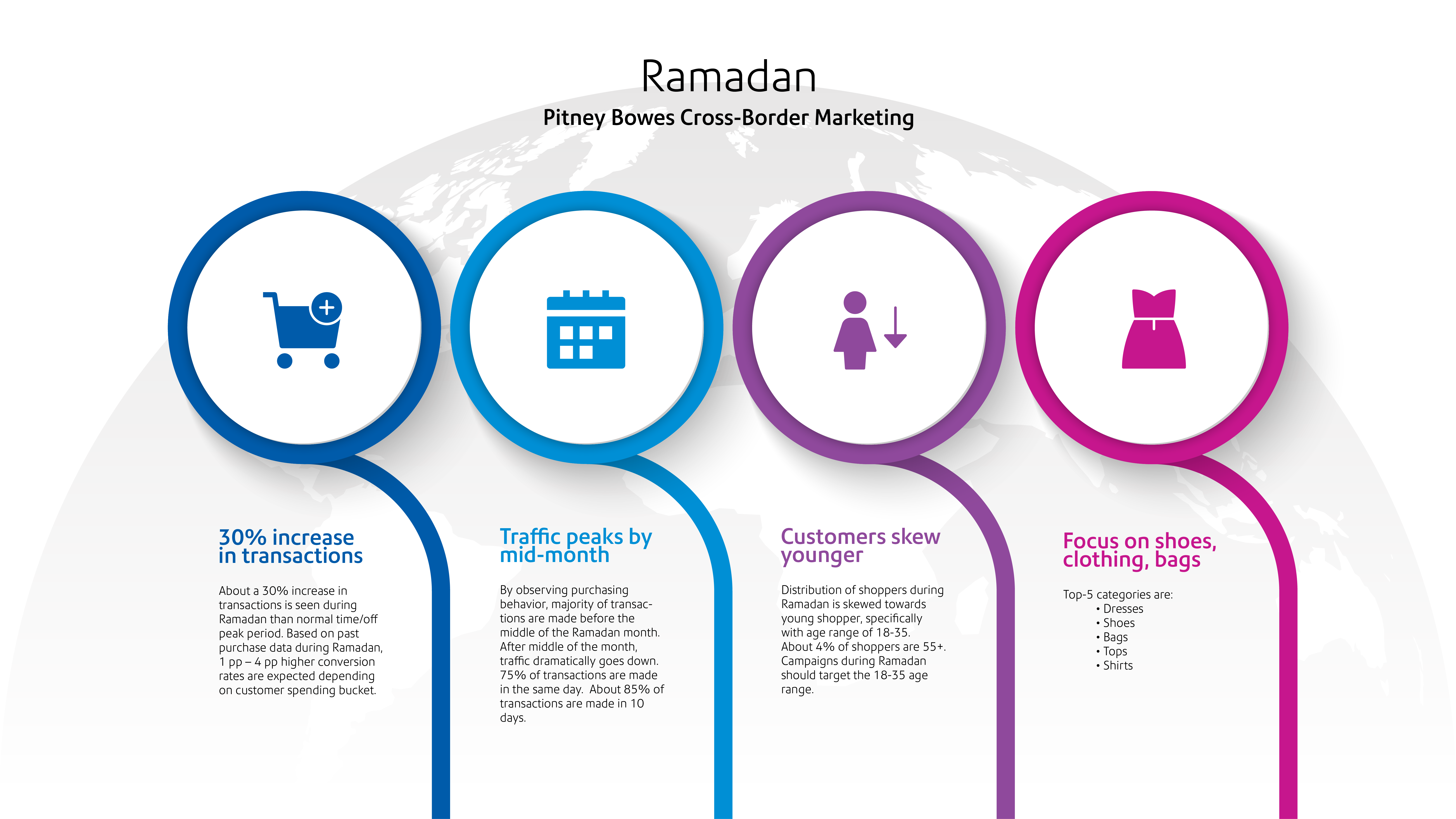 30% increase in transactions
About 30% increase in transactions is seen during Ramadan than normal time/off peak period. Based on post purchase data during Ramadan, 1% – 4% higher conversion rates are expected depending on customer spending budget.
Traffic peaks by mid-month
By observing purchasing behavior, majority of transactions are made before the middle of the Ramadan month. After the middle of the month, traffic dramatically goes down. 75% of transactions are made in the dame day. About 85% of transactions are made in 10 days.
Customers skew younger
Distribution of shoppers during Ramadan is skewed towards younger shoppers, specifically with are range of 18-35. About 4% of shoppers are 55+. Campaigns during Ramadan should target 18-35 are range.
Focus on shoes, clothing, bags
Top 5 categories are: dresses, shoes, bags, tops, and shirts.
Plus, top 5 countries for Ramadan sales, and dates with the largest spikes
United Arab Emirate: May 28, 2018
Saudi Arabic: May 29, 2018
Qatar: June 3, 2018
Kuwait: May 25, 2018
Malaysia: June 3, 2018
Source: 2019 Borderfree.com data on 51 Muslim-majority countries