As part of our effort to reduce "Where is My Order" (WISMO) customer service calls to your business, we enabled a new order-related email for your international customers! This new "Order Shipping Soon" email deployed to production on Thursday, September 27, 2018.
This email, which is sent after our Order Confirmation email but before our Shipment Confirmation email, is generated and emailed to your customers once you provide Pitney Bowes with advanced shipment notification (ASN), and lets them know that their order is being prepared for international shipment – giving them added visibility into the status of their order.
There is no work required on your part to take advantage of our new Order Shipping Soon email. However, there are a few options available if you would like to customize the look and feel, such as:
Email skins

– You can customize the look and feel of customer-facing order-related emails generated through the Borderfree platform by building email skins. Within a skin, you can upload an email header image and customize email colors.
Custom body text

– You can customize the body text in the upper section of order-related emails. You can also add marketing banners to each email's footer.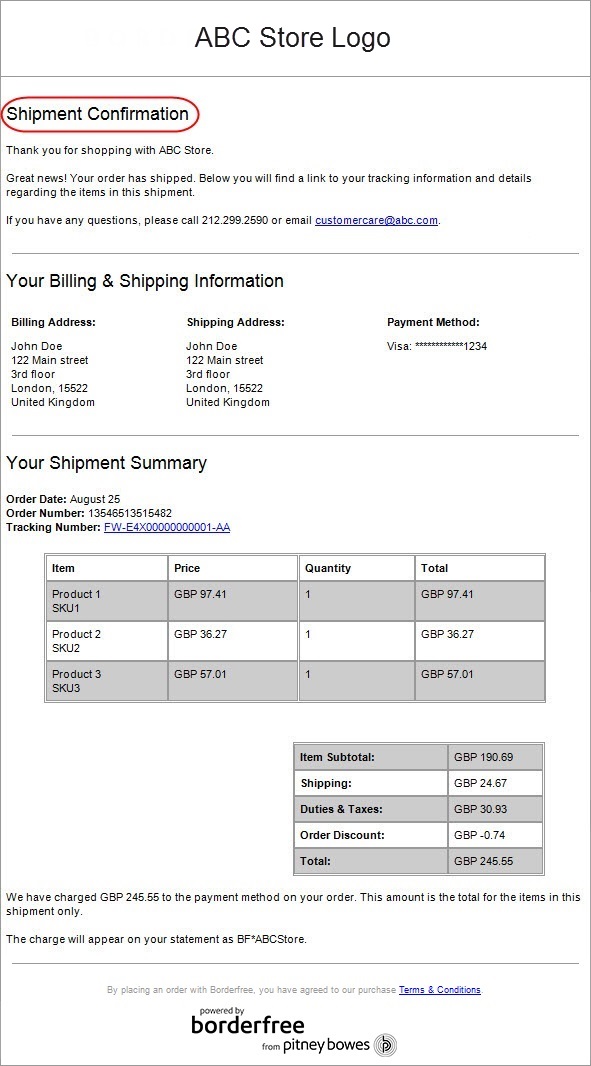 Read more about the email and available customizations in our release notes.
If you would like us to disable this new email, please contact our implementation team at [email protected].